2006 October Interviews with:
GEORGE'S DRUM SHOP & DRUMMER FOR POCO
By contributing writer Terri Simons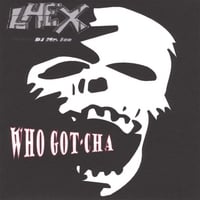 DJ MR ICE & LHEX ~ NEW JERSEY Hip Hop / R&B / Dance
PIE BOYS FLAT ~ NEW YORK REGGAE / FUNK / SOUL
RESONANT DRIFT ~ CALIFORNIA ELECTRONIC AMBIENT
PENNENGA ~ NEW YORK ROCK / FOLK / COUNTRY POP
ROGER SCANNURA ~ CANADA FLAMENCO / LATIN / WORLD
2006 Interviews with:
PAUL BULLARD ~ OHIO ~ Funk, Latin Rock, and R&B
DAVE MAGMAA ~ FLORIDA ~ Pop / Rock
DJIZOES ~ SWITZERLAND ~ Hard Rock
GARTH ADAM ~ AUSTRALIA ~ Pop
JIM COOK & TAYLOR MCKINNON ~ USA Country
 RAFI LEVY ~ USA World
 TEMPLE BHAJAN BAND ~ USA World / Kirtan
 THE HEISE BROS. ~ USA Pop Folk
 DJ SMOOTH4LYFE ~ USA High Energy, Dance, Smooth, Club Banger
 NO TURN ON RED ~ USA  Rock / Alt. Pop
THE BIRDY FOUR ~ USA ~ Folk Rock / Folk / Classic Rock
WINZENREID ~ USA "aka HOLLYWOOD DRUNKS" ~ Rock / Hip Hop / Funk
JOSE MARIA PORTO ~ SPAIN ~ Piano Instrumental
OVERLOADED ~ USA ~ Hard Rock / Heavy Metal
SECRET AGING MEN ~ USA ~ Fusion Instrumental
SEISMIC ANAMOLY ~ USA ~ Hard Rock/Metal/Acoustic Guitar Instrumentals
RONALD TURNER AND THE FASHION STATEMENT ~ USA ~ Smooth Funk / Jazz
Q.G. ~ SHACKLED DOWN PRODUCTIONS ~ USA ~ Rap with attitude!
Additional 2006 Interviews with:
Evie Evil / Evil Beaver - As electric lead bassist, vocalist, and founder of Evil Beaver, Evie Evil has played over 1000 live shows in over 200 cities around the world.
Michael Bettine - Drummer, Composer, Writer, Poet, Cosmonaut ~ G O N G T O P I A ~ Tour de Gong 2006 Composed & improvised music for solo Gongs.
Jeremy Bleich His approach to the electric bass and the oud have earned him a reputation internationally as an innovator.
Ortansia Vocalist and songwriter as cool as Patricia Kaas, as husky as Julie London, as emotional as Nana Mouskouri, and as dramatic as Charles Aznavour.
Juewett Bostick a guitarist that got his hands in all the technology and morphed into what a friend calls musician / information designer.
State of Being embodies music at its most dynamic, energetic, sophisticated and powerful.
Jim Lasko Strange Trips / Solar Fire Lightshow
Eugene Maslov Pianist, Composer - Lominster, MA
Ray 'Mato' Tomorowitz of Cleveland Ohio pop-prog band INTRA.
Vocalist Louise Peacock (aka) Kid Wezel of Toronto Canada.
Northeast Ohio Christopher Reynolds, folk singer, founder of Urrealism, and more.
Saxophonist Christopher Moyer talks jazz / big band from Spokane Washington.
Jonathan Goldman Sound Healers Association from Boulder Colorado.
2005 Interviews with:
Linda Kazmarek - Contemporary classical Christian music.
Kirkendahl Voyd - Unique blend of techno, electro-pop, and rock
Linn Brown - Singer / songwriter in the vein of Carole King, Joni Mitchell.
Allen Thompson - WBWC radio DJ and host of Tuesday's 'Somewhere Between Sunrise & Sunset program (progressive / extreme music).
Randy Allar - WCSB radio DJ and host of the Friday Afternoon Fusion Show
J Scott Franklin - Poet, songwriter, guitarist, trumpet player & vocalist
Michael Knight - Super heavy, psycho-symbiotic guitarist
Gabe O'Brien - Percussionist, poet, film maker
Johnny Philko - Music with a message, political rock band
Razor Wire Shrine Progressive music and more
Rick Ray - Progressive rock guitarist